When children begin to learn to read, they leave the realm of beautifully rich picture books and move on to books with short, easy words. Too many of these books are BORING. The Bob Books were assigned reading in kindergarten. They are set up neatly with easy to sound out three-letter-words, but in our house we found they were not interesting enough to motivate a new reader. Once we were into Level 1 and 2 early readers, we would go to the library and look through the stacks, but many of these books were not much better. You would think after Dr. Seuss showed the way, that everyone would write better early readers, but alas, that is not the case. However, in the land of early readers dull as dry toast, we found some raspberry jam. Here are our favorites, listed in order of difficulty.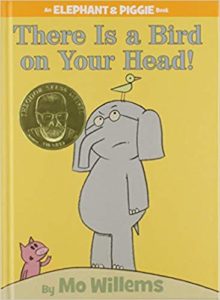 Elephant & Piggie Books by Mo Williams are marvelous early, early readers! There are only a few easy words on each page, but the stories are adorable, as are the characters. Gerald, the elephant who wears glasses, is careful. His best friend, Piggie, is not. These simple cartoon characters are drawn with wonderful facial expressions and many of the stories have giggle-worthy surprise endings.
Sheep in a Jeep and other Sheep books by Nancy Shaw are also wonderful very beginning readers. Most of the words rhyme with "sheep." There are very few words on each page, and the stories are ridiculous!
No list of early readers is complete without mentioning Dr. Seuss. Some of his books are more difficult than others. A really good place to start is Green Eggs and Ham (Level 1), and later, The Cat in the Hat (Level 2). For some reason, Hop on Pop is a little more challenging. After writing some early readers myself, I gained a new appreciation for what Dr. Seuss was able to do with a small set of easy-to-read one-syllable words. Wow!
Remember those old board books you used to read to your toddler? A lot of them work great as Level 1 early readers. Look for books with simple words and lots of repetition. Your early reading child will still remember some of the books you read over and over and over and over, so the words flow more easily than if they were reading a brand-new story. We used What Shall We Do With the Boo-Hoo Baby?, Brown Bear, Brown Bear, What Do You See?, The Very Hungry Caterpillar, The Little Fur Family, and lots more.
A slightly more difficult early reader is Little Bear by Elsa Holmelund Minarik. This book was written in 1957 but it is still charming today. The words are simple, and the book tells stories about Little Bear and his friends, Duck, Hen and Cat. These books are a little long for today's levels, but they are broken up into stand-alone chapters. The stories are sweet, and the reading level is easy enough for children ready for Level 1 or 2 early readers.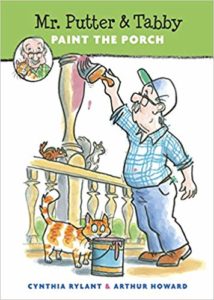 The Mr. Putter & Tabby books by Cynthia Rylant were a surprise hit. Mr. Putter is an old man with a cat. His neighbor, Mrs. Teaberry, has a dog. Mrs. Teaberry is much more adventuresome than Mr. Putter and he usually ends up worn out by the end of the story. Cynthia Rylant has written multiple series' of early readers including Henry and Mudge and Annie and Snowball, and they're all good, but the Mr. Putter books were our favorites. I would put these at Level 2-3.
Minnie and Moo are two ridiculous cows owned by "the farmer." Moo is a little smarter than Minnie, but the two of them seem to trip and fall into one hilarious adventure after another. Written and beautifully illustrated by Denys Cazet, our favorite was Minnie & Moo Wanted: Dead or Alive, in which the two cows accidentally rob a bank. All the Minnie & Moo books are good for one giggle after another! Minnie & Moo books are Level 3.
I'm tooting my own horn, but I think Duck and Friends early readers fit nicely at the end of this list. It's hard to find good Level 4 early readers and I wrote these stories to give my son something to read that was more motivating than the books we were seeing in the library. Duck and Friends: The Dinosaur Bones and Duck and Friends: The Computer Chase form a bridge between early readers and early chapter books. There are more words and fewer pictures, and the books contain short chapters, but they are still simple, with plenty of humor. If you've read Little Bear, you'll know where Duck, Hen and Cat came from, but who knew they were so entertaining?!!
Do you have some favorite early readers that aren't on this list? Tell us about them in the comments!